Description
Bonecage Scythes are crude, bloodstained scythes with what appears to be the ribcage of a creature attached before the blade.
Acquisition
Dye
Dye affects the entire scythe except for the dirt and blood, which remain unchanged. It appears to be dyed brown by default.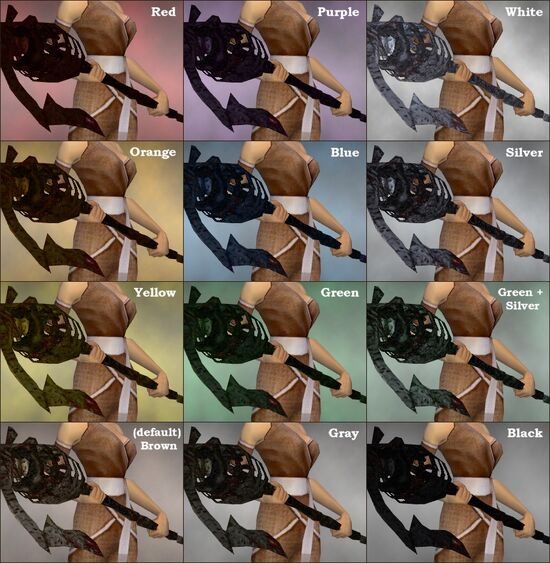 Notes
Other scythes with this appearance:
Community content is available under
CC-BY-NC-SA
unless otherwise noted.