Canthan Refugee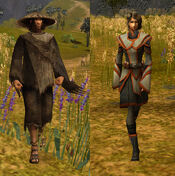 Classification
General
Canthan Refugees are fleeing the plague in the city, and it is your job to convince them to return during the Stemming the Tide quest. Like many Canthans, they mostly distrust or outright hate the Celestial Ministry.
Quests Involved In
Location
Dialogue
When spoken to, each refugee uses a different response (not including the quest-related response). The responses are taken from what Song San Nok and Ransujun the Prophet use in Bukdek Byway.
Community content is available under
CC-BY-NC-SA
unless otherwise noted.