Casey Carpenter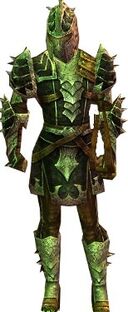 Classification
General
Casey Carpenter is a member of the Ebon Vanguard taking leave for Wintersday in the Eye of the North.
Location
Quests given
Trivia
This NPC is named after an NCsoft employee who was recalled for duty in Iraq, Sgt Casey Carpenter, USMC.
Community content is available under
CC-BY-NC-SA
unless otherwise noted.