Ebon Vanguard Scout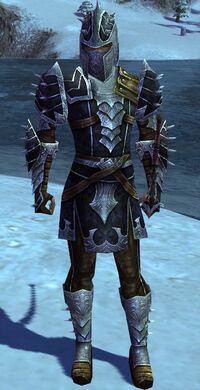 Classification
General
The Ebon Vanguard Scout is an NPC that appears in various areas in the Far Shiverpeaks.
Location
Dialogue
Ice Cliff Chasms - "Between you and me, I don't believe that Lieutenant Thackeray is dead. It's been too long since we've heard from him, but I haven't abandoned hope yet. We need to find him! I suggest we begin our search within Kryta. I know we'll find something there."
Community content is available under
CC-BY-NC-SA
unless otherwise noted.