Description
Emblazoned Defenders are a large type of shield. They are roughly rectangular in shape and appear very solid. They feature a large, round and cloudy blue gem at their centers.
Location
Dye
Dye affects everything but the blue gem. Its application results in a color gradient: the chosen color progresses from light at the top of the shield to dark at the bottom. It appears to be dyed yellow by default.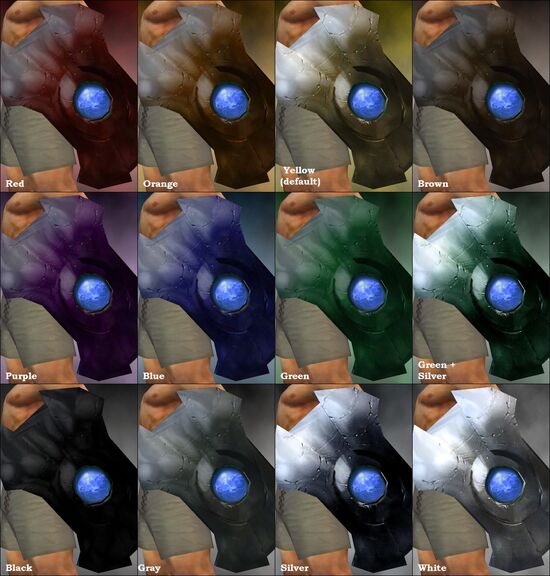 Notes
Other shields with this appearance:
Community content is available under
CC-BY-NC-SA
unless otherwise noted.