Description
A shield found in the Eye of the North expansion.
Location
Dye
Dye affects the whole shield. The dyeing of the shield is interesting; when you apply a dye, the dye color is applied to the center of the shield as RGB, and the color of the sides is applied as RGB -> GBR (i.e. red becomes green, green becomes blue and blue becomes red). The default color can be closely replicated with yellow dye.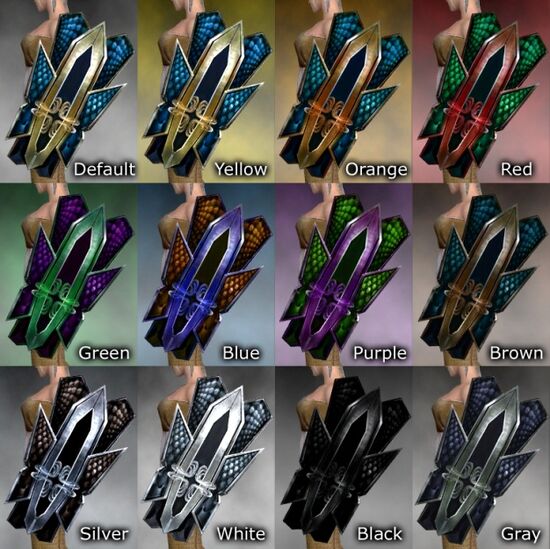 Community content is available under
CC-BY-NC-SA
unless otherwise noted.