Fetid River
Basic Info
Neighbor(s)
None.
Map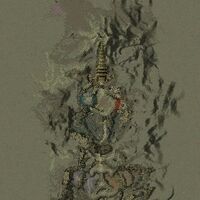 (click to enlarge)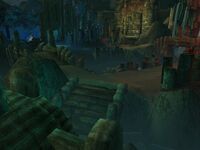 This map is relatively small and consists of two bridges on either end. Each bridge ends in a dead end however so players must cross a small river running across the map to reach the enemies' Resurrection Shrine and Priest.
Objectives
Eliminate the opposing team.
Players resurrect every 2 minutes at their resurrection shrine.
∗BONUS∗ Kill the enemy Priest to disable his resurrection shrine.
∗BONUS∗ Kill an enemy Ghostly Hero to gain a morale boost.
Notes
Community content is available under
CC-BY-NC-SA
unless otherwise noted.