Description
A fairly rare type of staff for Mesmers linked to Illusion Magic.
Location
Dye
Dye strongly affects the whole staff, dyeing most of it inverse to the color applied. Only the tail end, the section before the head and the floating gem dye true to the color applied. Its default color is slightly duller than yellow dyed.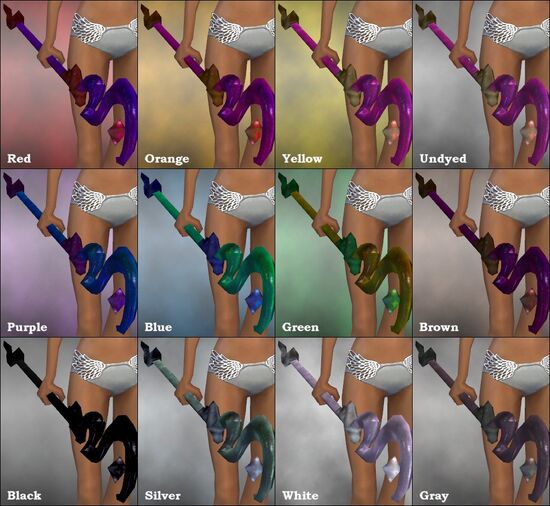 Notes
Community content is available under
CC-BY-NC-SA
unless otherwise noted.