Description
A Tactics linked shield shaped like a large, flattened and stylised conch shell. Three metal bands wrap around the shield and these are decorated with what seem to be runes.
Location
Dye
Dye brightly affects the entire shield. It is dyed yellow by default.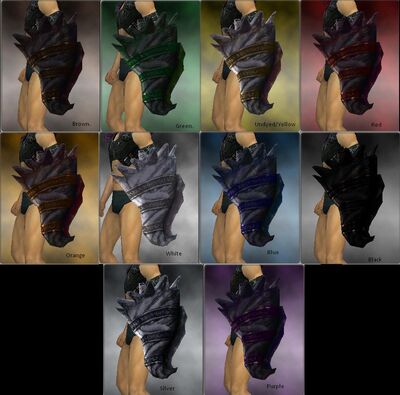 Notes
This shield seems to shine when backlit for some reason, unlike most other items. When light hits it from the front, it seems very dull as if it is in the shade.
Community content is available under
CC-BY-NC-SA
unless otherwise noted.