Description
A simple, straight, double-edged sword with a simple guard which angles away from the hand.
Location
Dye
Dye affects mainly the middle stripe, dyeing it to the color applied, while the rest of the blade is tinted a different shade of gray. The exceptions to this are black and white dyes which tint the rest of the blade strongly as well. It is dyed yellow by default.

Notes
The Greater Highlander Blade is significantly larger than both the Lesser Highlander Blade and Highlander Blade. It also has an upward-pointing guard as opposed to straight and downward pointing.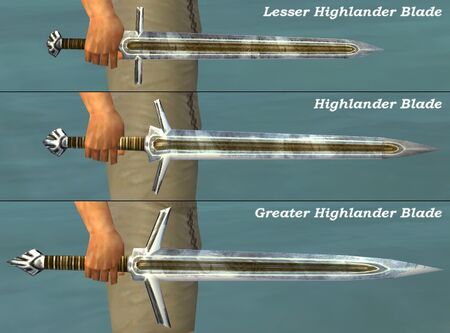 See also
Community content is available under
CC-BY-NC-SA
unless otherwise noted.