Hai Lae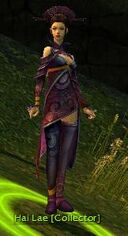 Classification
Dialogue
"I made a bet with some friends of mine about who can collect the most impressive shell. If I can find the tiniest, most delicate shell, I am sure to win! Can you help me? Bring me 3 Kappa Hatchling Shells, and I shall give you this in return:
Collector Items
Hai Lae
Location: Sunqua Vale, to the northwest of Shing Jea Monastery
Collecting: 3 Kappa Hatchling Shells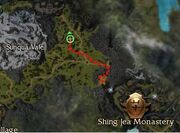 Trivia
Community content is available under
CC-BY-NC-SA
unless otherwise noted.