Hermehinu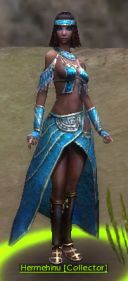 Classification
Dialogue
"I'm running out of time and I still don't have a gift for Dahwan. What should I get him? I know he's working on something beautiful for me. I have to find the perfect gift in time for the festival. I know, if I can get some minotaur horns, maybe I can fashion them into a set of beer steins. Oh, but how will I get them? Can you help me? All I need are 5 Hunting Minotaur Horns. I will gladly give you this in return:"
Collector Items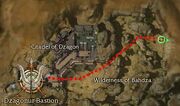 Hermehinu
Location: Wilderness of Bahdza
Collecting: 5 Hunting Minotaur Horns
Community content is available under
CC-BY-NC-SA
unless otherwise noted.