Kegai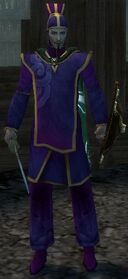 Classification
Dialogue
"The Am Fah are murderous thieves of the lowest sort. Little more than pond scum, if you ask me. It is in the interest of my organization that these Am Fah disappear. If you are willing, I could make it worth your while. Dispatch some Am Fah and bring me 5 Plague Idols as proof, and I will give you this:"
Collector Items
Kegai
Location: West side of Wajjun Bazaar, along the docks
Collecting: 5 Plague Idols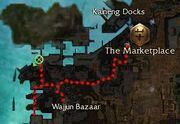 Community content is available under
CC-BY-NC-SA
unless otherwise noted.