Kilgor Rageheart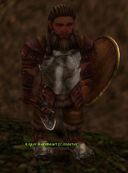 Classification
Map(s)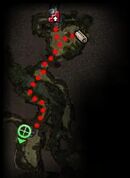 Path from Umbral Grotto
(click to enlarge)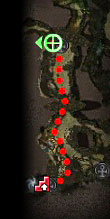 Path from Vlox's Falls
(click to enlarge)
Dialogue
"Heroes, eh? So, that means you travel around killin' critters and takin' their stuff, huh? Good. Just what I need. You see, I have some critters that need killin' and stuff that needs takin'. Skelk. That's what I'm talkin' about. I hate them beasties. They just need killin', I tell you. Bring me 5 Skelk Fangs and I'll pay you for your troubles.:"
Collector Items
Kilgor Rageheart
Location: Vloxen Excavations, first level, midway between the entrances from Umbral Grotto and Vlox's Falls
Collecting: 5 Skelk Fangs
Community content is available under
CC-BY-NC-SA
unless otherwise noted.