Kristo Trilios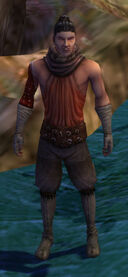 Classification
Dialogue
"The moon guides us on our travels as it once influenced the tides of old. Creatures kissed by its light possess magical properties we can use to craft powerful artifacts and weapons. As the moon leads us though the darkness of night, so will it guide us to victory. Gather me 5 Moon Shells in return for:"
Collector Items
Kristo Trilios
Location: Zos Shivros Channel
Collecting: 5 Moon Shells
Community content is available under
CC-BY-NC-SA
unless otherwise noted.