Lintao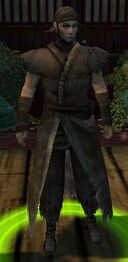 Classification
Dialogue
"Greetings! Allow me to introduce myself. I am Lintao, owner of Lintao Curatives and Keepsakes. I have come up with an idea for an ingenious new product! It will make me richer than rich, I am sure of it! Here is what I am thinking: when this plague dies down, everyone is going to want a souvenir to remember these crazy times. Am I right, or am I right? Those putrid cysts from the afflicted victims can be bronzed and made into some nice keepsakes, eh? What do you think? I know, I know, it is brilliant. If you want to help me by bringing me 5 Putrid Cysts, I will give you this for your trouble:"
Collector Items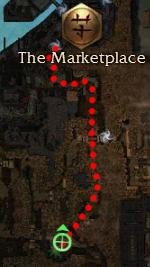 Lintao
Location: Wajjun Bazaar, halfway between The Marketplace and Nahpui Quarter.
Collecting: 5 Putrid Cysts
Notes
Community content is available under
CC-BY-NC-SA
unless otherwise noted.