What drops it
Collectors
General collectors
Location: Durheim Archives
Collecting: 5 Mantis Pincers
Location: Brauer Academy
Collecting: 5 Mantis Pincers
Festival collectors
Imperial Chef Jiong during the Canthan New Year.
Farming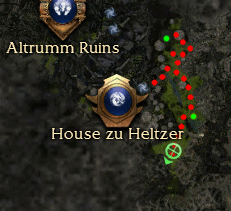 The area in Ferndale just outside House zu Heltzer has mantises in abundance, with no other creatures to get in the way while you fight them. There are two popup groups to be aware of, marked with green dots on the map.
Community content is available under
CC-BY-NC-SA
unless otherwise noted.