Description
A fairly long, ornate sword, with a design that resembles a snake's underbelly. This sword can be found in the Guild Wars Eye of the North campaign, and is exclusive to the Cathedral of Flames dungeon reward chest.
Location
Dye
Dye affects the whole sword.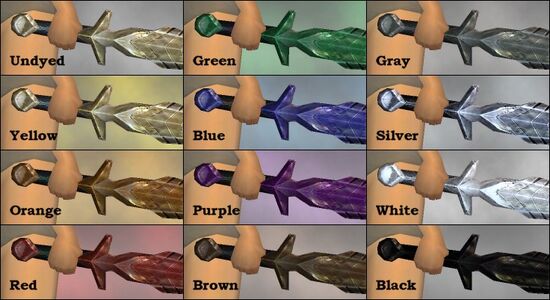 Community content is available under
CC-BY-NC-SA
unless otherwise noted.