Description
A fan with six supporting prongs which end in sharp points. The material part is lacey near the outer part of the fan.
Acquisition
Dye
Applying dye to this item colors the whole material part of the fan. It appears to be dyed brown by default.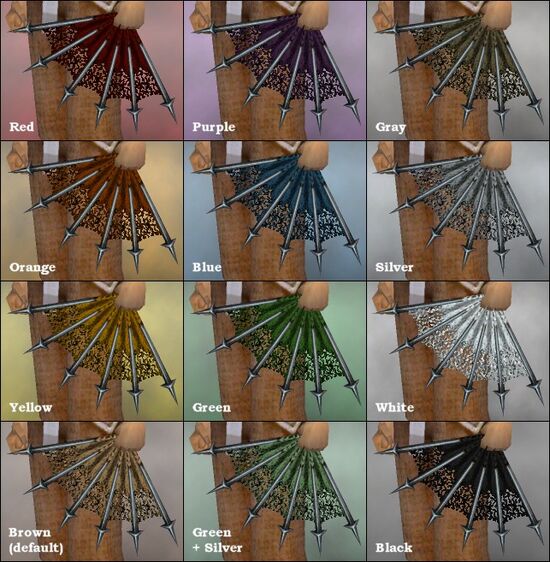 Notes
Community content is available under
CC-BY-NC-SA
unless otherwise noted.