Description
A rare, large, jagged axe which can be found in the Eye of the North expansion. Undyed, its texture is similar to pyrite.
Location
Dye
Dye affects the whole axe, dying it to a somewhat dull color of the dye applied.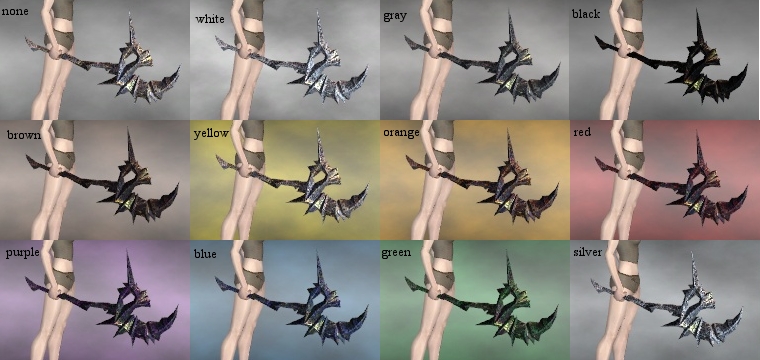 Notes
Other axes with this appearance:
Community content is available under
CC-BY-NC-SA
unless otherwise noted.