Sheco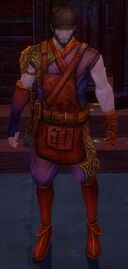 Classification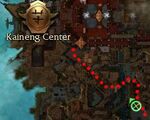 General
Sheco is a weaponsmith in Bukdek Byway.
If you give him the required amount of crafting materials, and pay him a fee in gold, he will craft you one of the weapons from his "menu".
Also, for a fee of 10 gold he can customize a weapon for you. This will increase its damage by 20%, but means that no character other than the one it is customized for can use that weapon.
Location
Weapons Offered
Notes
The following items are confirmed to not respond to Dye:

Fire Wand
Earth Wand
Air Wand
Protective Icon

Confirmed to respond to dye normally:
Community content is available under
CC-BY-NC-SA
unless otherwise noted.