Description
Steelhead Scythes are a rare type of scythe from the Eye of the North expansion. The head is tri-bladed and is attached to a long, straight handle.

Location
Dye
Dye affects the entire scythe. Its default color appears to be very slightly lighter than yellow dyed.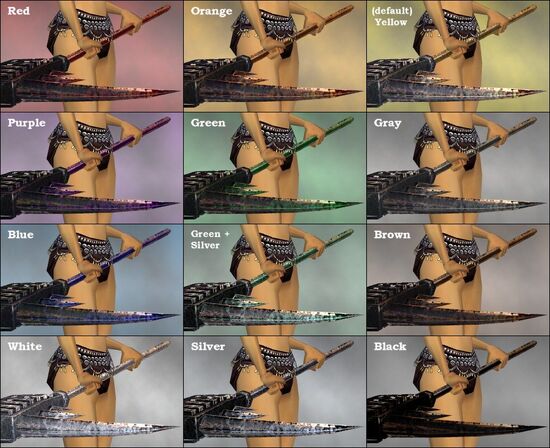 Notes
Community content is available under
CC-BY-NC-SA
unless otherwise noted.