Description
A thin, ornamental staff with two halo-like discs at the head of the staff with a smaller disc encircled by the larger. The entire staff is animated with a distinct shimmering effect.
Location
Dye
Dye affects the whole staff, changing the head and most of body to the exact color while the wrappings on it change to a darker shade of that color. It is slightly lighter than yellow dyed by default.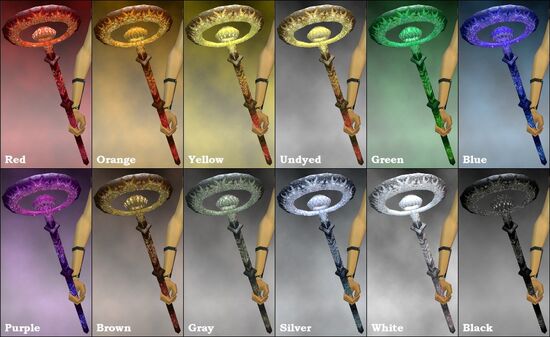 Notes
Community content is available under
CC-BY-NC-SA
unless otherwise noted.