Description
Tentacle Scythes are a very rare type of scythe. The blade and butt of the scythe resemble squid tentacles. The junction between the blade and haft is marked by a pair of crab pincers which protrude from the the sides. There also appears to be a scallop shell on the scythe, between the pincers.
Location
Dye
Dye strongly affects the scythe, dyeing it to the color applied. It is slightly lighter than yellow dyed by default.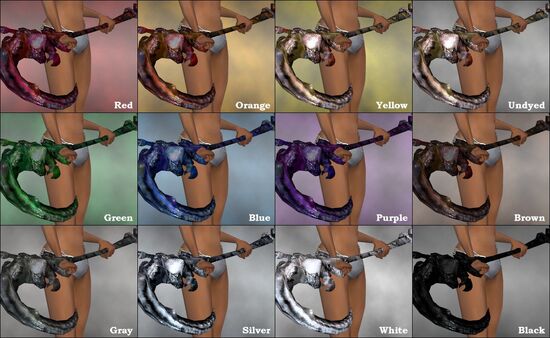 Notes
Other items with this appearance:
Community content is available under
CC-BY-NC-SA
unless otherwise noted.