Thirsty River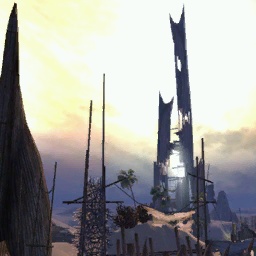 Basic Info
Neighbor(s)
The Scar
For information on the mission, see Thirsty River (mission).
Description
One look at this dry and desolated gorge tells the tale of its naming. Where once flowed a mighty river that shaped the land over millennia, now wind and sand make their way along deep channels, now little more than an echo of the past.
Getting there
From Destiny's Gorge, head southeast across the Scar.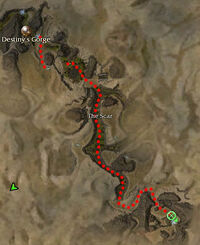 Exits
NPCs
Community content is available under
CC-BY-NC-SA
unless otherwise noted.