Note: While the outpost description does describe Thunderhead Keep, this location itself is not the actual Thunderhead Keep. This is only the outpost for the mission carrying that name.
Thunderhead Keep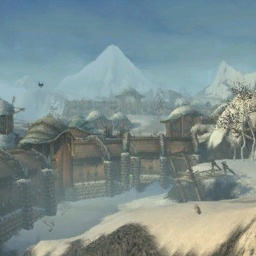 Basic Info
Neighbor(s)
Ice Floe
For information on the mission, see Thunderhead Keep (mission).
Description
Within the last generation, Thunderhead Keep has become the capital of the Deldrimor nation. Since the Stone Summit uprising, it has served double duty as both the royal court to King Jalis Ironhammer and as the last line of defense for the good Dwarves of Deldrimor.
Getting there
Complete the Iron Mines of Moladune mission.
Alternatively, travel northeast from Marhan's Grotto.
Exits
NPCs
Notes
Community content is available under
CC-BY-NC-SA
unless otherwise noted.