Description
Turquoise Staves are a type of staff that is linked to primary spell caster attributes. The exception to this rule are the Mesmer-linked staves, which correspond to Inspiration Magic.
Location
Dye
Dye affects the staff similarly to the Chaos Axe or Chrysocola Staff; the staff dyes to a different color than the one applied.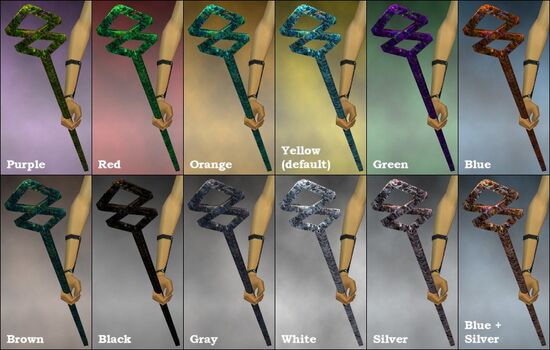 Notes
This staff has clipping issues with the user's hands.
Other items with this appearance:
Community content is available under
CC-BY-NC-SA
unless otherwise noted.