Bit about ME!
Hey Everybody It's Da Man! =O
.united-My clan
I'm an officer for the Aristocrats of Oblivion guild, we're a bunch of folks who decided that killing people with lightsabers, blasters, and guns just isn't enough.
Characters
Basically, my primary's a necro, and I usually get frustrated with the lack of exploited corpses in the other professions, which means if I'm not playing a minion master build, I'm usually thinking out some other build I can use. Unfortunately I don't have factions, so I can't get Flesh Golem <='(. IGN's Damancer Ragist, and I have a PvP, usually for (guess what?) testing builds I randomly thought out (currently working on Ineptitude/Clumsiness Anti-Attack and Lingering Spike Assist. Post in talk if you want to say something aobut it). Usually one can find me doing SF farms, Missions for bonuses, and RA.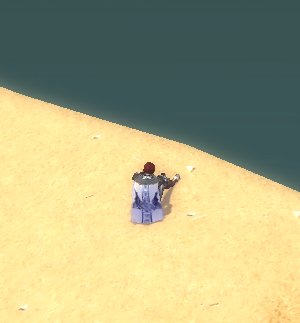 Builds
Echo Ineptitude
| | | | | | | | |
| --- | --- | --- | --- | --- | --- | --- | --- |
| | | | | | | | Optional |
Considering changing Accumulated Pain for Soothing Images, Ignorance, or Domination for Inspiration.
Physical Spike Assist
| | | | | | | | |
| --- | --- | --- | --- | --- | --- | --- | --- |
| | | | | | | Optional | Optional |
NOTE: All the Curse hexes have 8 second minimum duration. If you haven't killed your target by then, you're not going to. Convert Hexes would really screw this one over though. The optional slots should be a cover hex(es) and/or rez. Leftover attribute points should be dumped into the attribute(s) of those skills.
Earth Tank
No rez.... =/ Considering changing Obsidian Flame to a quick recharging, high energy attack.
Equipment: Galigord's Stone Staff or any weapon with an Enchantment +20% suffix. (NOT +1 Earth, it's not nearly as effective at increasing enchantment times.)
An interesting (theoretical) chain reaction created in this build is quite interesting. When attacked, the damage is converted to earth damage by Stone Striker, triggering Mantra of Earth, and damaging opponents with Sliver Armor OR blocked by Sliver Armor and damaged. 25 damage is reduced by Stoneflesh Aura, which was already reduced by 44 percent by Mantra of Earth, plus your Geomancer Armor bonus (yes, what type of armor do you expect to wear?) and Obsidian Flesh's +20 armor, as well as it's anti-spell mechanism removes most enchantment strippers from the picture. In addition, Ether Feast heals for 123 (unless they have less than 3 energy, which almost everyone should have) for a net loss of 1 energy every 2 hits. Earth Attunement also lessens your enchantment's costs. However, you will not always be able to hold Sliver Armor up for every second, so I suggest that these be cast immediately before battle. Obsidian Flesh has a minor 5 second recharge gap (+2 second cast) so heads up for that as well.

Go and chat on the discussion page about it, I'm open to suggestions and Constructive criticism. All of these are untested, with the exception of the first one, which was somewhat effective in RA.
Glitch?
Just now I was looking for my nav button to my userpage, and it was replaced by a redlink "Jade Comet". What happened?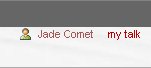 Update: Seems like when ever I go to Builds, it shows as Jade Comet, but Dahn at the main page.
Community content is available under
CC-BY-NC-SA
unless otherwise noted.