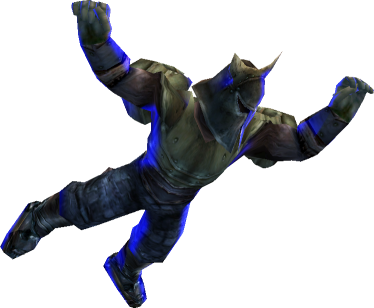 There's even more PvE content in Tetris than in Guild Wars Factions.
--myself
My name is numma_cway, I'm from Germany and my main target in GuildWiki is discussing with others because my English is too bad to write an article. ;)
I wrote this just because I don't want my name to be red on discussion pages. :) Over time, I extended this page a lot. So this sentence is wrong, now.
I'm currently playing PvE only. I've got Prophecies (Chimeric Prism), Factions, Nightfall Preorder, Nightfall, Eye of the North Preorder, Eye of the North.
About me
I'm an administrator on the German GuildWiki.
Current targets
Completing each Dungeon once.
Playing Domain of Anguish.
Not buying Resurrection Signet.
Money
900 platinum but I owe a friend 39 ectos
Time spent playing
~ 1500 hours
Build
14 Strength, 12 Scythe
This is used for tanking and damage-dealing. I call it the "AoE Warrior" build. It combines well with Strength-based defensive skills, such as Dolyak Signet.
Weapons
I don't buy my equipment from other players. I only use weapons I found somewhere or my friend gave to me. They are all used together with my Chimeric Prism.
some kind of Staff for Khanhei farming
Zealous Tormented Scythe of Fortitude
Icy Soulbreaker of Fortitude (I even got this one before preorder upgrades were officially introduced)
Celestial Longbow
I use the Soulbreaker only because it looks nice. I believe this is the coolest scythe skin in the game.
Titles
I'm Currently Binding My Books In Leather: 17/20

2 Nightfall SS/LB
4 Cartographer
4 Skill Hunter
4 Vanquisher
3 Protector
Event Headgear
Everything except Tengu mask.
Techno-Babel
| | |
| --- | --- |
| PvE | This user is primarily a PvE player. |