About Me
Name: Justin Derrick
Race: Irish
Handy Site Links
Greetings!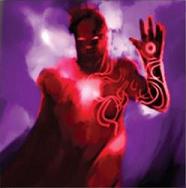 Hoigh! Feel free to leave me a message on my Talk Page.
Quotes to Live By
"GUILD WARS IS A GIANT GAME OF ROCK-PAPER-SCISSORS. THERE IS NO ONE BUILD THAT WORKS IN EVERY SITUATION!" ~~Anon
"A poll to summarize opinion is okay. A vote that decides... anything!... is not. Votes are about as unwiki as one can get, as they give everyone an equal voice regardless of their qualifications or knowledge. Discussion gives those with insight more of a say, which is how things ought to be." ~~Tanaric
</font>
Community content is available under
CC-BY-NC-SA
unless otherwise noted.