Tyler

Classification
Me
Description
I have been playing Guild Wars nearly 16 months now. When I'm not playing GW, I'm playing bass guitar in one of my bands. You can listen to them both on MySpace. Not sure of the exact URL, jst go to MySpace music and search Last to Leave or The Bitter Regret. If you wish to contact me, message me ingame, or leave a comment on my talk page.
Equipment
Ibanez SR900 Bass
Fender Precision Bass
Gallien-Krueger Backline 112
Tbone K
Tbone K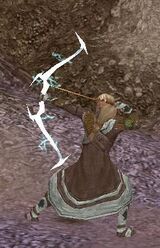 Classification
Description
My 1st character. Primarily a Barrage/Pet ranger, I can be commonly found on him in Tombs and SF. Also, will occasionally trap the Underworld.
Equipment
Vampric Stormbow of Fortitude
15k Druid's Armor
Titles
Minipet
Magiccly Delicius
Magiccly Delicius
Classification
Description
Amazing Warrior with too much armor. Used mainly for farming. When I'm not farming with him, I'm selling crap that I get from farming.
Equipment
Helm

15k Ascalon Helm
15k Platemail Helm
Elite Sunspear Helm
Ancient Helm

Cuirass

15k Luxon Cuirass
Elite Sunspear Cuirass
15k Canthan Cuirass
Ancient Cuirass

Gloves

15k Luxon Gloves
15k Kurzick Gloves
Ancient Gloves

Leggings

15k Luxon Leggings
Elite Sunspear Legging
15k Canthan Leggings
Ancient Leggings

Boots

15k Luxon Boots
15k Kurzick Boots
Ancient Boots

Sundering Sephis Axe of Fortitude
Ogre-Slaying Knife (FTW)
Zealous Crystalline Sword of Defense
Gloom Shield of Endurance
Magmas Shield
Titles
Collector of Wisdom
Treasure Hunter
Canthan Pathfinder
Sunspear Castellan
Adept Lightbringer
Charmed
Zoote Anthrax
Zoote Anthrax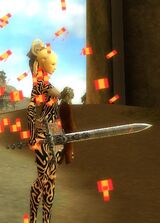 Classification
Description
My very versatile monk. Bonder, WoH, Boon Prot, you name it, she can run it. Working on Tyrian Skill Hunter, but skill points are a pain to get.
Equipment
15k Ascetics Armor
Healing Ankh of Fortitude
Shadow Axe of Enchanting

I Have the Power inscription
Titles
Minipet
Eat Minions N O O B
Eat Minions N O O B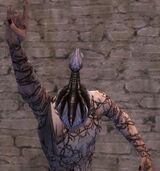 Classification
Description
My underplayed Necromancer (with 15k?). Contrary to his name, he actually is more of an SS Necro because I'm too lazy to get to Ghial. No one these days wants a MM without a Fleshie...
Equipment
15k Scar pattern Chest, Arms, Boots,
Canthan Leggings
Titles
My Name Is Wheels
My Name Is Wheels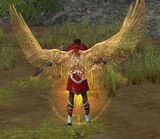 Classification
Description
My first Nightfall character. That's right, I'm a rebel and didnt make a Dervish first... Anyways, he's also about as underplayed as my Necromancer, and still has 15k.
Equipment
Full Elite Sunspear
Fiery Sunspear of Shelter
Serrated Shield
Titles
WOOT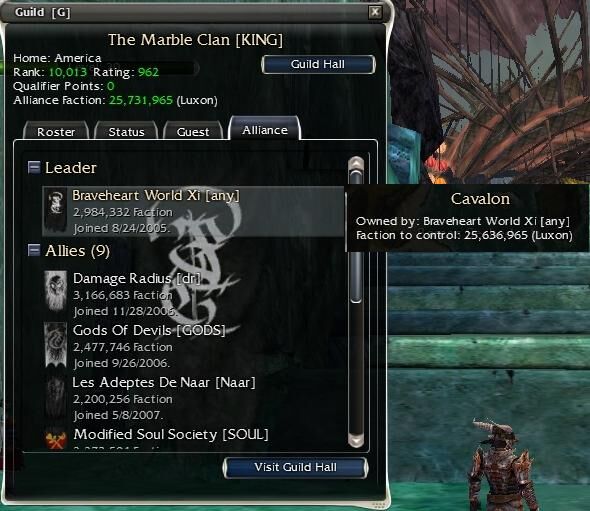 My contribution to this event is the Isle of Light
Community content is available under
CC-BY-NC-SA
unless otherwise noted.