Titles
Characters
PvE:
PvP:
Info
I have been playing Guild Wars since a little over a month after the release of Prophecies. I usually play PvE, but sometimes I will play PvP by myself or with an allied guild.
Guild: Aria of the Apocalypse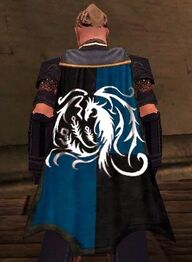 Aria of the Apocalypse is a PvE-oriented guild (Although PvP is not excluded), circulating around Elite Farming, Missions, Elite Missions, Hard Mode Everything, Title Building, Alliance Battles, etc. We are always looking for new, active members to join the Aria Of The Apocalypse community! Players looking to join [AA] must have TeamSpeak, as it is a requirement. If they don't then they're not allowed to join guild. They must be active, and if you are inactive for over two weeks, you WILL be kicked. Only active, friendly, and helpful members last.
Community content is available under
CC-BY-NC-SA
unless otherwise noted.