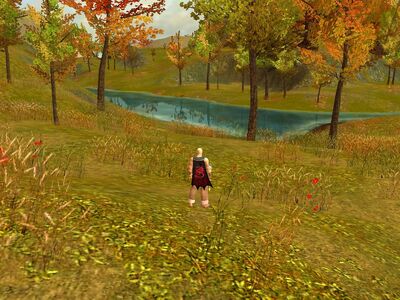 A beautiful screen from pre-searing that I use as my Wallpaper occasionally.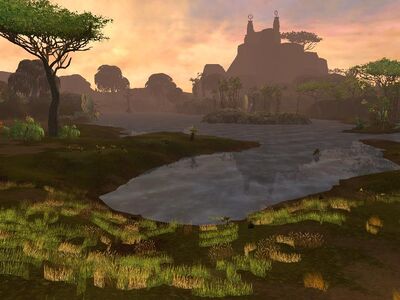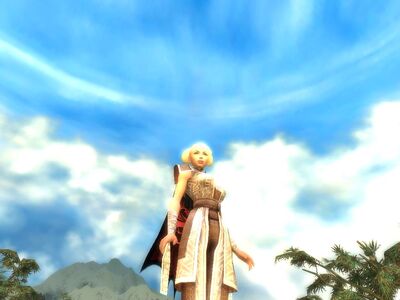 Hey, friendly Dwarves! Wait, why do their hats look like fuses? Uh oh...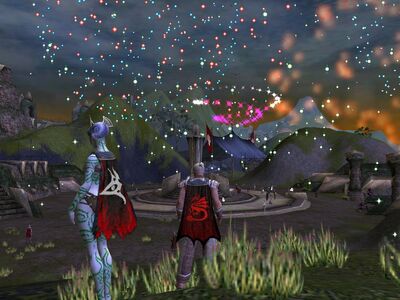 The traditional after-party fireworks.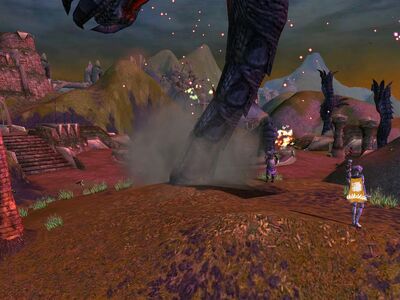 And the traditional after-party being eaten alive by Wurms.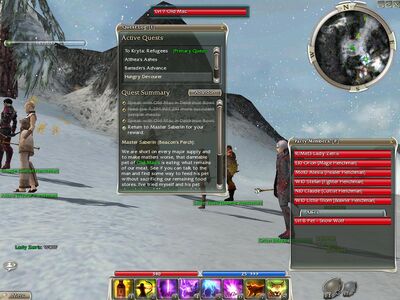 Joe was Very Very Very Very Hungry today.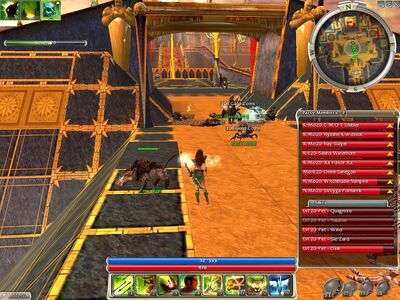 Throw Dirt, the best Elite Skill in the game.
Gladiator Point for the 180 Monk!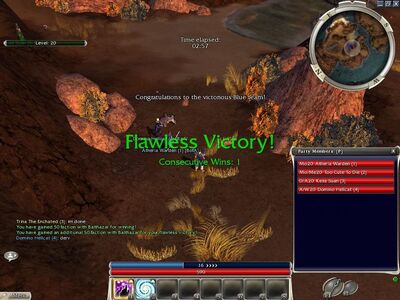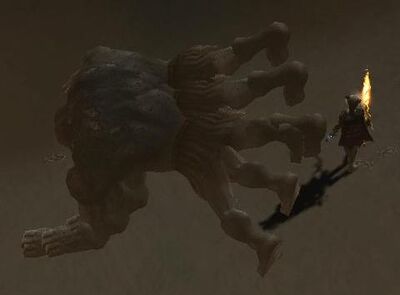 Behold the magical Five-Legged Ettin!
My head is on Fire! My head is on Fire! Help Help Help!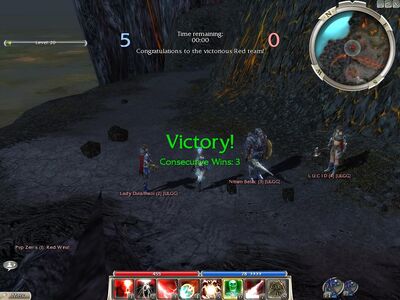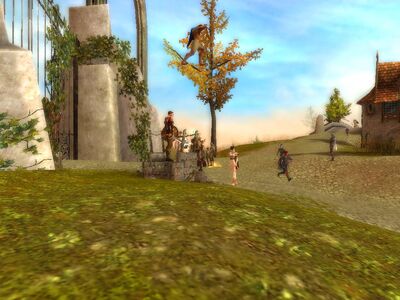 Pay no attention to the naked man in the tree.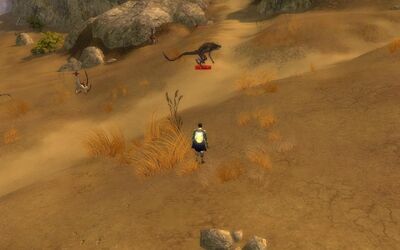 Look out! The Bananas are coming!